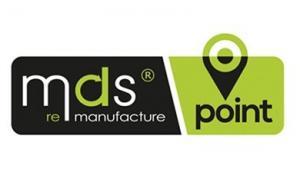 Και η MDS POINT συμμετέχει στην έκθεση ΚΕΜ Franchise!
Ελάτε να γνωρίσετε από κοντά τους όρους συνεργασίας και να γίνετε ένας επώνυμος και επιτυχημένος συνεργάτης της, από 9 εως12 Μαρτίου στο MEC Παινίας
We are a Swiss company with headquarter located in Switzerland and production center located in Greece since 1973. We take care to our commercial partners around the world, with more than 2.500 m2 of workshops, cleanroom, warehouse and production facilities. With a very large stock of regenerated pumps, injectors, turbochargers and ECU as well accessories, we cover most of the european references increasing daily new part numbers with official warranties.
We deliver certified regenerated pumps, injectors, turbochargers and accessories saving costs for engine repair. With knowledge, experience and highly specialized technicians we constantly innovate our production processes, technology and customer support in order to deliver win-win solutions for our customers that face more and more a skilled demanding auto parts market for high pressure pumps, injection pumps, Common Rail injectors and turbochargers.